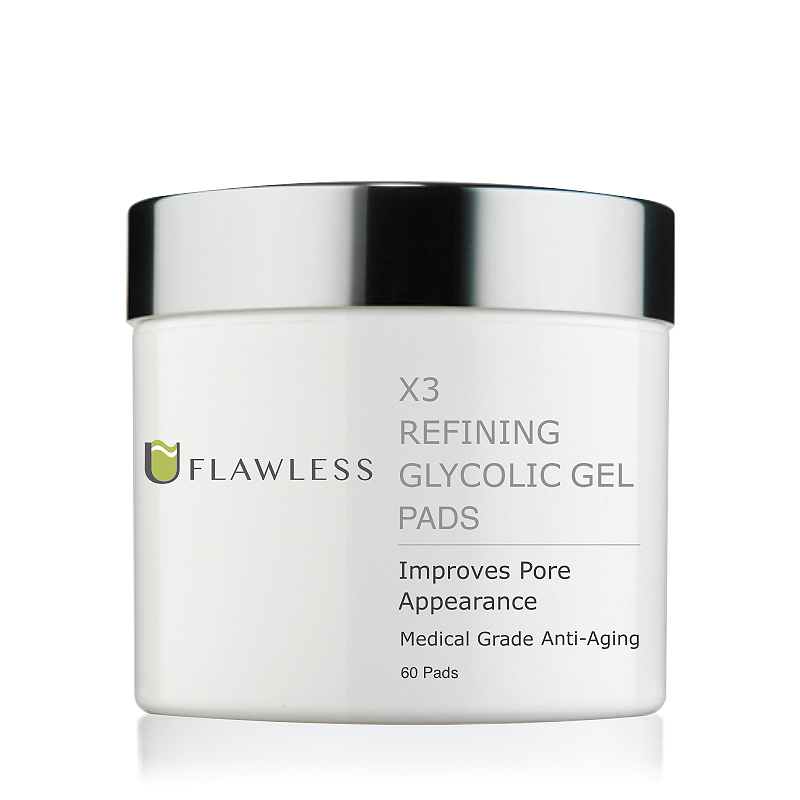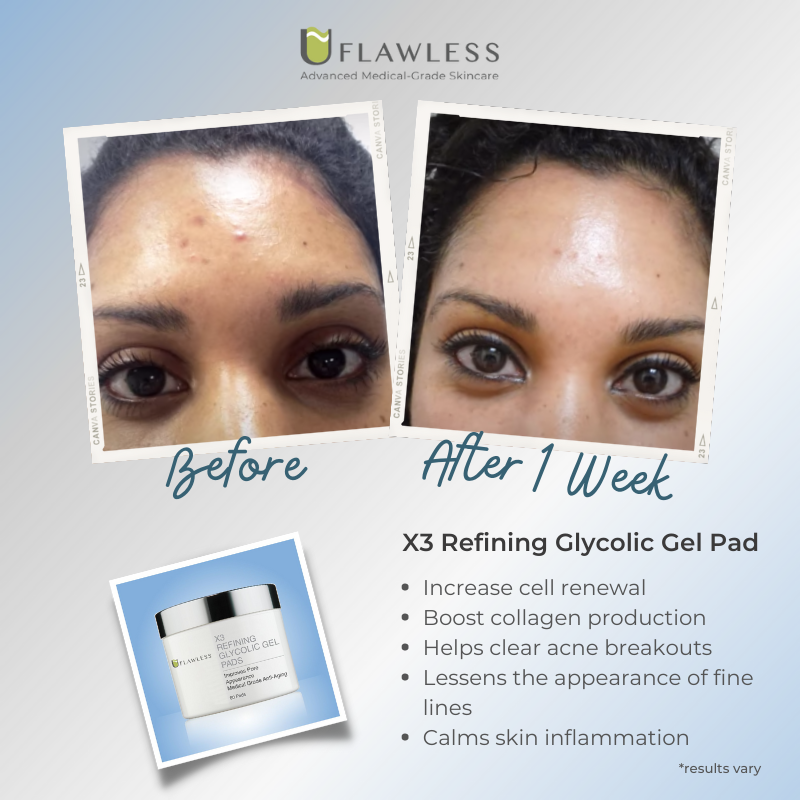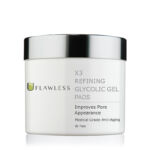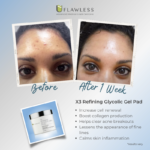 X3 Refining Glycolic Gel Pads |
$61.00
The safest way to remove dead cells improving pore appearance, and evening skin tone, and unveil a luminous and brighter complexion. The 10% Pure Medical-Grade Glycolic Acid at low pH (3.5), proved to be up to 60% more efficient than OTC formulas. Matches your skin with Algae Firming Peptides, Mate, Kola, and Guarana Extracts, to avoid irritation and flakiness common to OTC formulas.
More benefits:
Increase cell renewal
Boost collagen production
Helps clear acne breakouts
Lessens the appearance of fine lines
Calms skin inflammation
Description
Additional information
Reviews (0)
Ingredients
Description
Looking for a great promoter of skin cell renewal that helps with removing dead cells and improves pore appearance while revealing a more luminous and brighter complexion and evening the skin tone? Our X3 Refining Glycolic Pads is the medical-grade skin care product you have been searching for. Made with 10% Pure Medical-Grade Glycolic Acid at low pH (3.5), this product will help your skin appear more youthful than ever before while bringing forth youthful skin. This product also matches perfectly with Algae Firming Peptides, Mate, Kola, and Guarana Extracts.
This medical-grade formulation of 10% Glycolic Acid at low pH (3.5) is proven in medical studies to bring up to 60% better skin cell renewal. Our medical-grade products are all thoroughly tested in order to create the best skin care products around. Our testing process gives us the power to create skin care products that are proven to work.
Our X3 Refining Glycolic Pads are created using powerful natural ingredients including Marine Algae Peptides, Mate, Kola, and Guarana Extracts. These ingredients were carefully selected to avoid peeling while exfoliating the skin. We know these ingredients are effective at what they do and will leave your skin feeling and looking better than ever.
This product can be used in a number of different applications. It could be used as a Toner or leave-on product.
As an exfoliating toner, it works best when applied to the skin after cleansing, leaving it in for 5 minutes, and then rinsing from the skin. This is suggested if you are introducing yourself to Glycolic Acids for the first time as your skin will need to get normalized with the product if you've never used it before.
It's recommended to use this process for about a week or until your skin gets used to Glycolic Acid.
As a leave-on product, use the cleanser first, then apply to the skin and leave it on until the next morning. Rinse it off and use your typical morning skincare routine followed by a good sunscreen.
These pads are Rounded Cloth Pads which makes them easier to apply.
Additional information
| | |
| --- | --- |
| Weight | 0.37 lbs |
| Dimensions | 3 × 3 × 2.75 in |
Water (Aqua), Glycolic Acid, Glycerin, Sodium Hydroxide, Lactobacillus Ferment, Ahnfelthia Concinna (Algae) Extract, Cola Nitida (Kola) Seed Extract, Paraguariensis (Mate) Seed Extract, Xanthan Gum, Butylene Glycol, Phenoxyethanol, Chlorphenesin, Sodium, Dehydroacetate, Sodium Benzoate, Sorbic Acid.