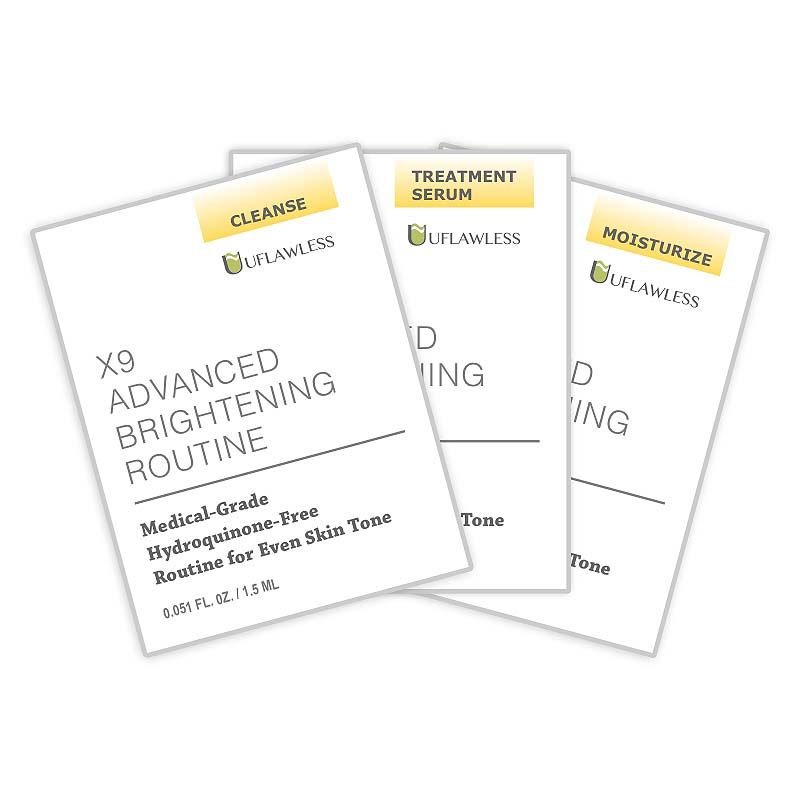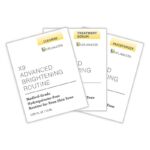 X9 Advanced Brightening Routine | Samples |
Free!
FREE Samples! Just help us with the shipping & handling!
It's OK if you're still not sure to order the full set. We understand you would like to test first and feel it on your skin…
That's why we would like to encourage you to get samples of the 3 Steps
Cleanser – X9 Advanced Exfoliating Cleanser
Treatment Serum – X9 Brightening Treatment Serum
Moisturizer – X9 Ultimate Brightening Moisturizer
They are FREE!
You help us with the shipping & handling only ($4,95).
You're going to feel your skin so amazing on the first time you use it, that you're coming back for more!
And feeling more confident as you can really picture yourself with a youthful brightening appearance in weeks from today!
Description
Additional information
Reviews (0)
Description
X9 Advanced Brightening Routine
Formulated to be a Hydroquinone-Free Brightening Routine in 3 simple steps. Cleanse + Treat + Moisturize
We, at UFlawless, accepted the challenge and decided to put into clinical tests a Hydroquinone-Free 3-Step Brightening routine, which combines cutting-edge natural actives, able to safely deliver ultimate results for those looking for brighter, luminous skin.
Hydroquinone became a very popular brightening method, used for more than 50 years to help in the treatment of Melasma and Hyperpigmentation. BUT
The challenge is that Hydroquinone is now banned in many countries (due to safety reasons) and it's still one of the top 3 complaints from patients to treat hyperpigmentation.
The X9 Advanced Brightening Routine is definitely one of the best combinations of Antioxidants, Natural Ingredients, and Medical-Grade actives available in the market, to deliver real results for brightening skin at a very fair price.
100% satisfaction guarantee or your money back!
In order to retail the X9 Advanced Brightening Routine as Medical-Grade skincare, it was necessary to run clinical tests, proving that the ingredients have purity levels of 99.9% and that the ingredients used work as claimed. Besides the fact that a board-certified dermatologist is responsible for the formulation
Our clinical test proved to be very successful and here are some details about it:
42 Testers from 34 to 62 years old
Assessed by a board-certified dermatologist for a total of 12 weeks
Physical exam and digital photography were used to document each tester's skin at baseline at 2, 4, 6, and 12 weeks
Photos were taken of full face with visible and cross-polarized light using the reveal photo station
Additional information
| | |
| --- | --- |
| Weight | 0.04 lbs |
| Dimensions | 9.5 × 4 × 0.25 in |