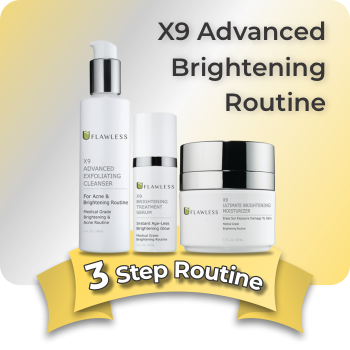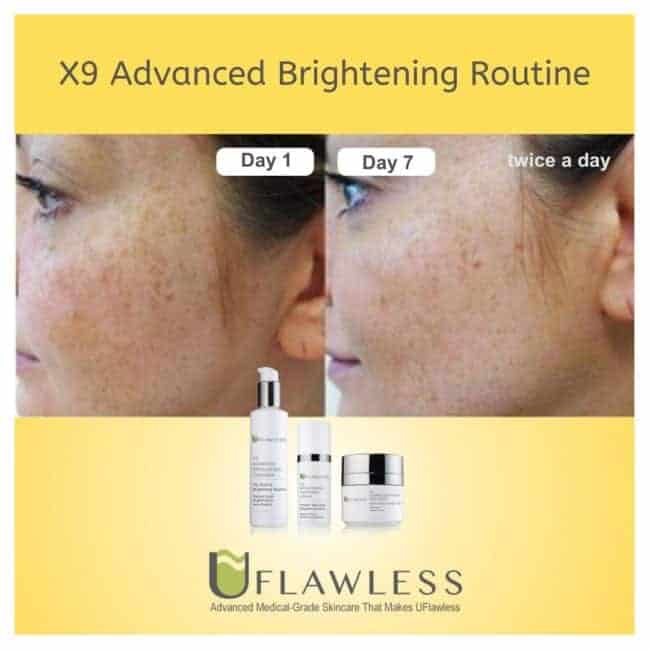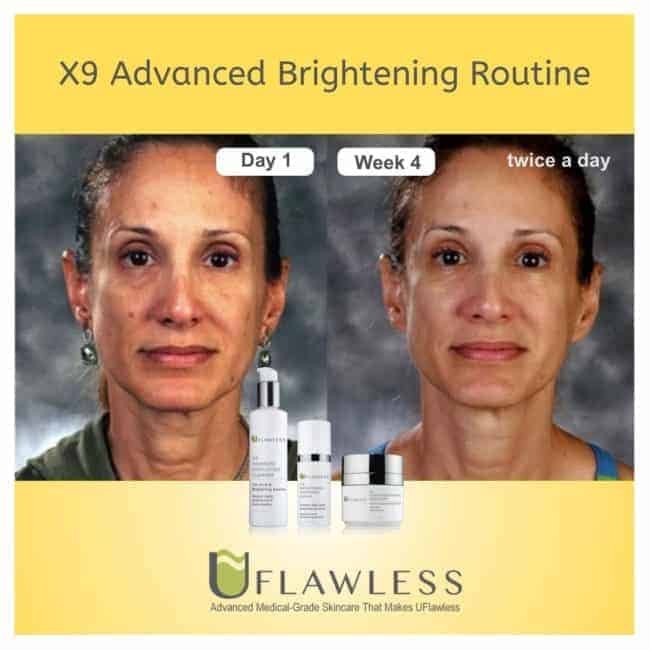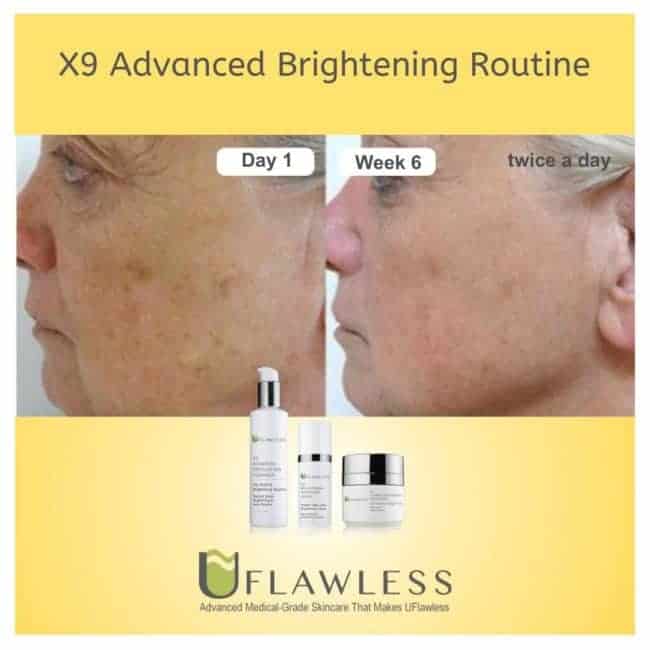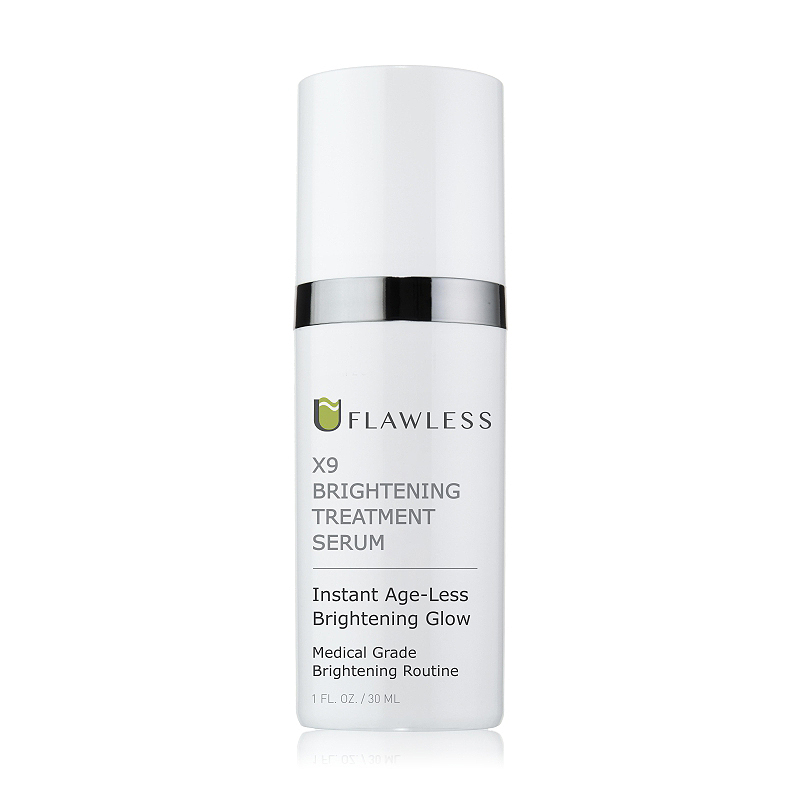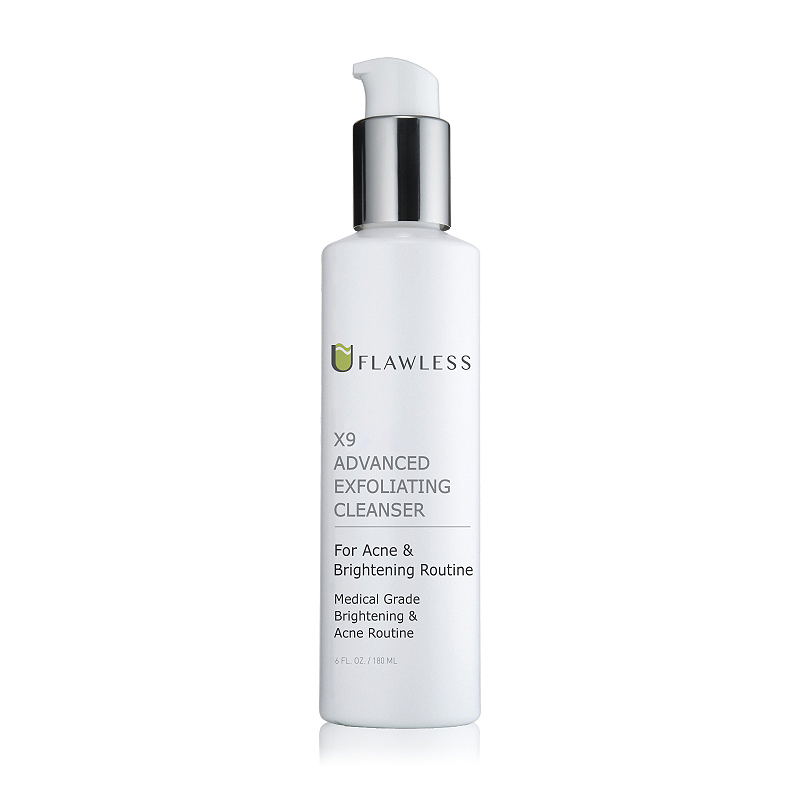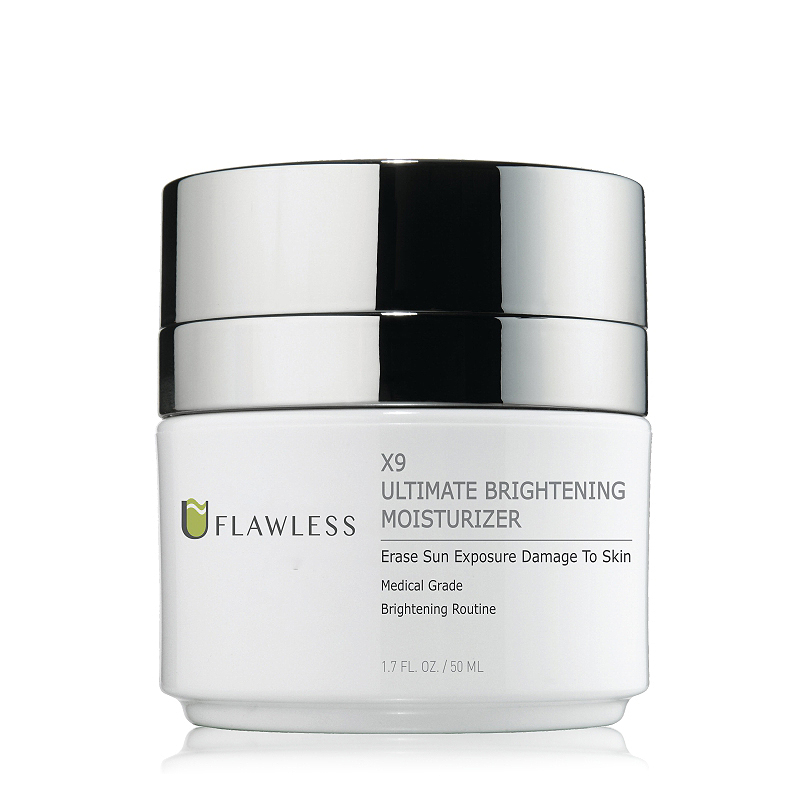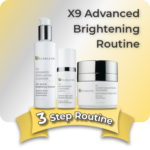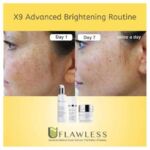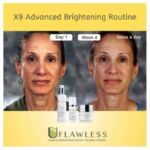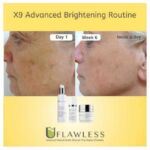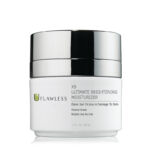 X9 Advanced Brightening Routine
For those looking to treat and protect against Dark Spots, Melasma, and Hyperpigmentation, protecting with the formation of new brown spots and washing out stubborn pigments on the skin.
At the same time will address to soften the skin, lessening wrinkles and crow's feet.
Formulated to be a Hydroquinone-Free Brightening Routine in 3 simple steps. Cleanse + Treat + Moisturize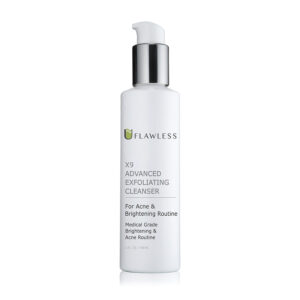 1) X9 Advanced Exfoliating Cleanser – Skin cell renewal from the get-go, formulated with Pure Organic Coconut Oil to avoid dryness, while deep cleansing the pores with 2% Medical-Grade Salicylic Acid at low pH (4.5). That means 60% more efficient.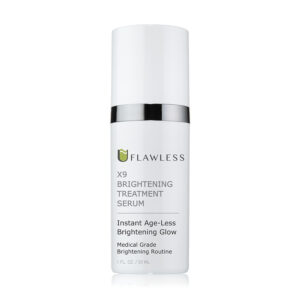 2) X9 Brightening Treatment Serum – Made to treat and protect the skin to avoid pigment formation. Made with top-notch lipids associated with Medical-Grade Antioxidants (Vitamin-E and Vitamin-F) to deliver plump smooth skin.
10 out of 10 dermatologists say that when the healthier skin barrier is gone, no matter what we do, we're just wasting money, time and energy. The antioxidants in this serum, assure that a healthy skin barrier is on all the time!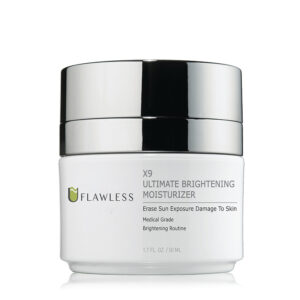 3) X9 Ultimate Brightening Moisturizer – Designed to remove leftover Age Spots while the Medical-Grade strength Vitamin-C penetrates in the deep layers of the skin, where collagen, elastin, and hyaluronic acid are produced. Vitamin-C is also very well known to be the main component to synthesize collagen.
To be able to retail the product as a Medical-Grade Formulation product, it is needed to perform Clinical Tests that showed the following numbers:
42 Testers from 38 to 72 years old
98% of testers tolerated the X9 Advanced Brightening Routine. 2% had very sensitive skin and/or Rosacea
87% had visually an overall improvement in dark spots in 4 weeks
100% skin radiance improvement and overall lightening and skin smoothness by week 4
93% had an improvement of fine lines and wrinkles at week 6
* Relevant Information: The suggestion of use is twice a day (morning and before bedtime) and only one tester experienced significant redness. She was immediately directed to use the X9 Ultimate Brightening Moisturizer, which contains pure Vitamin-C, (L-Ascorbic Acid) at 20% – only in the evening for the duration of the study. The redness disappeared and she was also able to see significant results.
Description
Additional information
Reviews (0)
Ingredients
Description
X9 Advanced Brightening Routine
Formulated to be a Hydroquinone-Free Brightening Routine in 3 simple steps. Cleanse + Treat + Moisturize
We, at UFlawless, accepted the challenge and decided to put into clinical tests a Hydroquinone-Free 3-Step Brightening routine, which combines cutting-edge natural actives, able to safely deliver ultimate results for those looking for brighter, luminous skin.
Hydroquinone became a very popular brightening method, used for more than 50 years to help in the treatment of Melasma and Hyperpigmentation. BUT
The challenge is that Hydroquinone is now banned in many countries (due to safety reasons) and it's still one of the top 3 complaints from patients to treat hyperpigmentation.
The X9 Advanced Brightening Routine is definitely one of the best combinations of Antioxidants, Natural Ingredients, and Medical-Grade active ingredients available in the market, to deliver real results for brightening skin at a very fair price.
100% satisfaction guarantee or your money back!
In order to retail the X9 Advanced Brightening Routine as Medical-Grade skincare, it was necessary to run clinical tests, proving that the ingredients have purity levels of 99.9% and that the ingredients used work as claimed. Besides the fact that a board-certified dermatologist is responsible for the formulation
Our clinical test proved to be very successful and here are some details about it:
42 Testers from 34 to 62 years old
Assessed by a board-certified dermatologist for a total of 12 weeks
Physical exam and digital photography were used to document each tester's skin at baseline at 2, 4, 6, and 12 weeks
Photos were taken of full face with visible and cross-polarized light using the reveal photo station
Additional information
| | |
| --- | --- |
| Weight | 1.23 lbs |
| Dimensions | 9.5 × 5 × 3 in |
X9 Advanced Exfoliating Cleanser
Active Ingredients: Salicylic Acid (2%).
Inactive Ingredients: Water, Sodium Lauroyl Methyl Isethionate, Sodium Chloride, Glycerin, Cocamide MIPA, Decyl Glucoside, Cocos Nucifera (Coconut) Oil, Cyamopsis Tetragonoloba (Guar) Gum, Aloe Barbadensis Leaf Juice, Salix Nigra (Willow) Bark Extract, Glyceryl Caprylate, Citric Acid, Sodium Hydroxide, Glyceryl Undecylenate.
X9 Brightening Treatment Serum
Cyclopentasiloxane, Ethylhexyl Cocoate, Dimethiconol, Glyceryl Linoleate (Vitamin F), Glyceryl Linolenate, Tocopheryl Acetate (Vitamin E), Lecithin, Glyocolipids, Dimethylmethoxy Chromanol, Phenoxyethanol.
X9 Ultimate Brightening Moisturizer
Cyclopentasiloxane, L-Ascorbic Acid, Polysilicone-11, Ethylhexyl Hydroxystearate, Citrus Aurantium Dulcis (Orange) Oil.