UFlawless
Why Matcha is one of the safest natural ingredients to treat acne?
If you're into natural ingredients, the chances are high you've heard about Matcha. Not only that, but one of the safest natural ingredients to treat acne.
Matcha is a fine powder, derived from the Green Tea leaves, (Camellia sinensis) which has amazing properties that we can benefit from.
The benefits for health are endless and as such, it's also amazing for the skin.
To give a better perspective of what Matcha can do for the skin, studies show that Matcha is richer in antioxidants than blueberries, kale, and dark chocolate!
In other words, all these antioxidants, keep youthful skin cells healthy, preventing premature damage, which leads to aging skin.
No wonder that studies are coming to light every week, in regards to the benefits of Matcha/Green Tea for our general health.
Matcha is great to keep the skin free from blemishes, acne, and healthy-looking skin.
Probably, one of the most popular properties in Matcha/Green Tea is antibacterial and anti-inflammatory.
This is why it makes Matcha/Green Tea a go-to when it comes to acne.
But it's not only good for acne, the presence of Vitamin K, catechins, – believed to have cancer-fighting properties – and potent antioxidants also promotes:
To fade blemishes caused by acne
Treatment on acne-prone skin
Overall healthy look
Reduction of puffiness & under-eye bags
Radiant skin
One interesting study evidences the power of Matcha to make the skin looking healthy and vibrant.
But it's not only about the appearance. It's the fact that Matcha/Green Tea proved to protect the skin against photo-damage (sun damage), as well as a cancer-fighting ingredient.
Matcha is another great alternative for evening skin tone, instead of using Hydroquinone.
Considering that sunlight is in the top 3 premature aging factors, using Matcha/Green Tea topically on the skin as a skincare product, will bring you a broad range of benefits, such as brightening the skin.
What happens is that this component in Matcha, called catechins revealed to boost the production of youthful skin cells.
That means that collagen, elastin, and hyaluronic acid are going to reveal vibrant, youthful skin!
Matcha may improve pore appearance, so why not use it?
As said previously, the benefits of Matcha on the skin are endless, and studies showed that the compounds on Matcha, shrink pores, and not only improve pore appearance, but balances the natural production of sebum or oil.
Many people believe that to improve pore appearance, they need to go for a peeling.
Although this is a fact, it doesn't please those with sensitive skin, once it's not everybody who can go for a peeling or a stronger treatment.
Matcha/Green Tea is the ideal treatment for those interested in improving pore appearance, without the side-effects of chemical peeling.
Here's when we touch on the subject, Purity Levels on the skincare products you're using.
The difference between trying out many different skincare products and sticking with one that works lays on the quality of products you put on your skin.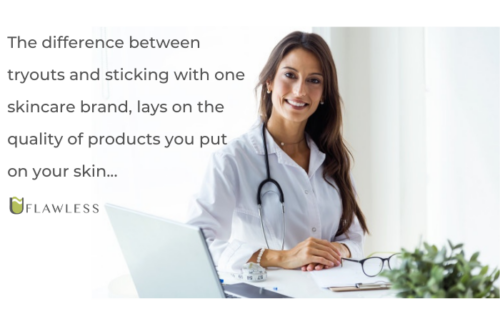 What is a good natural alternative for Benzoyl Peroxide to treat acne?
Without a doubt, Matcha/Greet Tea extract is one of the best natural alternatives to treat acne.
Benzoyl Peroxide is a synthetic ingredient, very common to treat acne.
However, the continuous use of this ingredient can lead to itchiness, dryness, irritation, and redness of the skin.
Besides the fact that depending on the formula strength the only way to get that is through prescription medicine.
So why not going natural? Your skin and you deserve a natural safe treat!
What to do when you've tried everything for Acne? Is there any hope?
This is a very interesting question, as the first thing that happens when you decide to treat acne and anxiety takes place…
Here's the thing, Acne is more common in teenagers, and how many teenagers you know are patient enough to wait for results?
See, acne treatment could be tricky. Every skincare product needs time to be absorbed, reach the deepest layers of the skin, and then nourish youthful skin cells, and only then flourish to the surface.
This process takes at least 14 days, so you could see visible results.
And as we know it's hard as well to NOT pop or squeeze pimples! We've all been there! ☺️
So this can take even longer.
Here are more examples of what to do if you've tried everything for Acne, and it's not getting any better…
According to AAD (American Academy of Dermatology), we should wait at least 4 to 8 weeks to let the products do the work.
Otherwise, you might be wasting time and money, and giving chance to frustration get in your way.
Another cause of acne is makeup. Some makeup products contain oil, which could be the one to blame for acne.
Pick the ones that say non-comedogenic, which means it won't clog pores.
Sharing makeup stuff (brushes, applicators, and makeup) it's not good for the skin. These tools can host bacteria, and be transferred to others.
Are you changing your pillow sheets often? They could be another "hidden" thing that might be happening.
All the gunk from the day, in our hair and skin, gets in the pillow sheets, clogging pores, leading to breakouts.
Changing sheets every week is strongly recommended by dermatologists. And when dealing with chronic acne, even 2x a week could be advisable.
Exfoliate your skin at least once a week. It's very important to remove dead skin cells on prone-acne skin.
Dead skin cells also clog pores, and not only lead to breakout but also can make the skin look dull and rough.
What's the best Matcha/Green Tea Extract Serum for the skin?
If that's on top of your mind right now, we have good news. We're launching the X6 Matcha Mattifying Serum.
Specifically formulated to clear acne, and mattify oily skin. Made with 5% Green Tea extract, to deliver potent antioxidant to the skin, working as an excellent primer, while minimizing blemishes, and dark under-eye circles.
As you know we, at UFlawless, love and always advocate for natural ingredients, and we couldn't make it differently.
Natural Ingredients give you peace of mind to safely treat your skin, without any side-effects.
Order yours today, and enjoy a youthful lifted appearance with one of the safest natural ingredients to treat acne.
Click for more details for the X6 Matcha Mattifying Serum.
X6 Matcha Mattifying Serum
X6 Matcha Mattifying Serum
Specially formulated to clear acne, while mattifying oily skin. A curated formula, mixing the purest version of Matcha, Vitamin-E, Irish Moss, and Hyaluronic Acid, creates a potent antioxidant serum to deliver velvety skin while minimizing blemishes, acne scars, and dark under-eye circles.